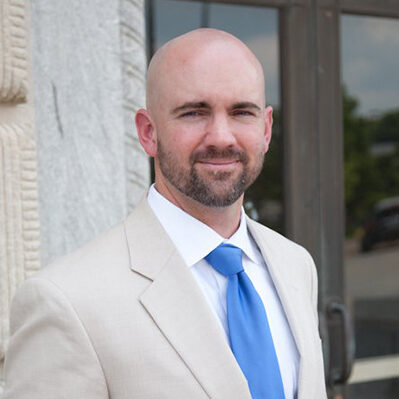 Matthew Bruce Alfreds
Matthew Bruce Alfreds was born and raised in Montgomery, Alabama. He graduated from Auburn University in 1999 with a Bachelor of Science in Business Administration. Prior to entering law school, he worked as a clerk at the law firm of King & Spalding, LLP in Atlanta, Georgia.  Mr. Alfreds then returned home to Montgomery where he pursued and received his Juris Doctorate from the Thomas Goode Jones School of Law in 2005. While in law school, Mr. Alfreds worked as a law clerk with The Law Office of Tommy Kirk in Montgomery, Alabama where he was able to gain firsthand experience in jury and bench trials. Mr. Alfreds was admitted to the State Bar of Alabama and became licensed to practice law in 2005. At that time, he immediately began working as an attorney with The Law Office of Tommy Kirk.
He is married to Kelli Alfreds, a Montgomery attorney with Beasley, Allen, Crow, Methvin, Portis, & Miles, P.C. They have one son, Sebastian, and twin girls named Rollie and Sloane and are members of Frazer United Methodist Church.