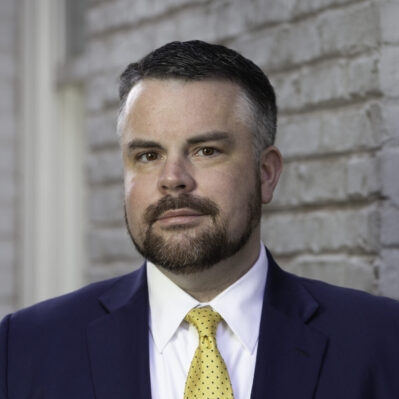 Nicholas Cole Hughes
Nicholas Cole Hughes is a native of Huntsville, Alabama. He has a wife, Kylie Alm Hughes. He also has a 15-year-old son, Cole Anderson Hughes, as well as a 9-year-old daughter named Harper Reese Hughes. Mr. Hughes's children presently attend Madison Academy in Huntsville, Alabama. Mr. Hughes also attended Madison Academy for 13 years until he graduated. He received his B.A. degree from the University of Alabama in Huntsville in 2001 and his Juris Doctorate from the Thomas Goode Jones School of Law in Montgomery, Alabama. He became licensed by the Alabama State Bar to practice Law on September 30, 2005. While in law school, Mr. Hughes was a member of the Jones Law Review and served as Senior Editor. He also served as a research assistant (a paid, merit-based position) for various law professors during his time in law school and received the best paper award in negotiable instruments. Mr. Hughes has worked with Attorney J. Knox Argo since his first year of law school. Mr. Hughes has been recognized as one of the top 100 trial lawyers by the National Trial Lawyers.
Mr. Hughes primarily focuses his practice on general litigation, business disputes, commercial lease matters and real estate litigation with most of his time spent on homeowners' association matters. He is a member of the Community Associations Institute as well as CAI Alabama. Mr. Hughes is authorized to practice in all State Courts. He is also admitted to practice in the United States District Court for the Northern District of Alabama as well as the United States District Court for the Middle District of Alabama. He is a member of the Alabama State Bar as well as the Madison County Bar Association.